Sports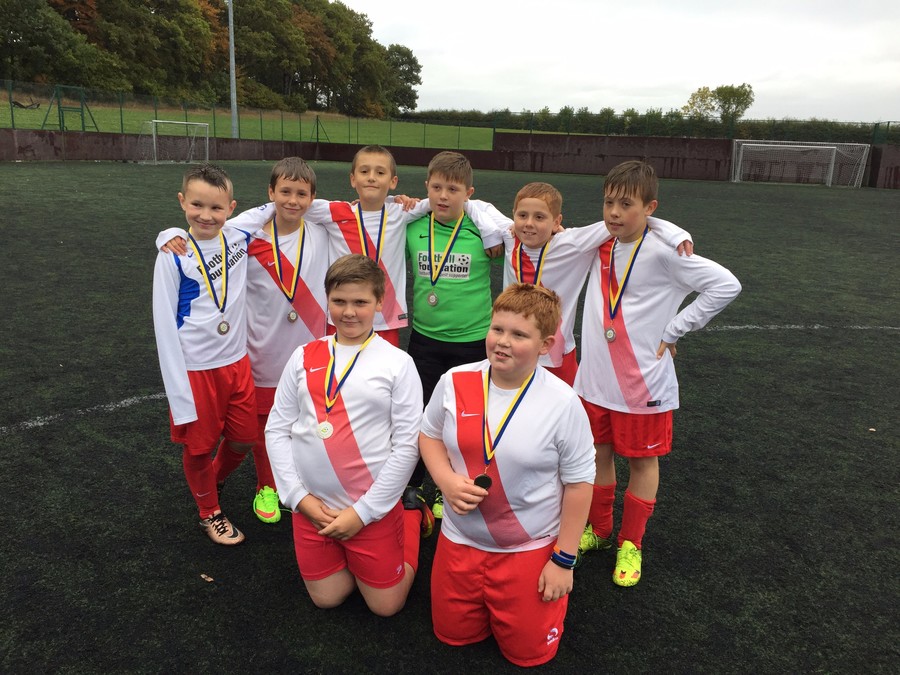 The football team competes in the DCBC Football league, to view the current league standings, follow this link. Then click on the 'Leagues' tab from the left hand menu:
http://www.durhamcityssp.org.uk/league.php?id=14
October 2016
Congratulations to our Y5/6 team (above) who were 'runners up' in the local league competition held at DCBC. As well as playing well over the duration of the league programme, they conducted themselves impeccably and were a credit to the school.
Sports Funding
Sports Funding September 2014 - July 2015
Grant income: £8405 received
Expenditure:
Basic School Sports Partnership Service Level Agreement: £1430
Enhanced School, Sports Partnership (inc, some after school coaching, buses to events etc): £3950
Football kit: £300
PE Equipment: £1300
Climbing Wall: £300
General impact: on average (Y1-Y6) 83% of pupils attained 'in line with' or 'exceeded' national expectations in PE.
Sports Funding September 2015-July 2016
Primary PE and Sports Premium.
General impact: on average (Y1-Y6) 79% of pupils attained 'in line with' or 'exceeded' national expectations (see attached for specific detail)
Sports Funding September 2016-July 2017